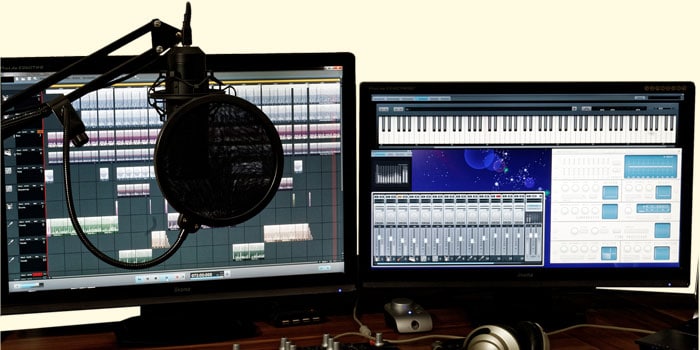 So, you're looking for
the best DAW Recording software
right now? It's a digital age, as we all know. No matter what aspect of our lives is it, music studio computers have completely revolutionize it. It is not so different in the music industry either. What used to take days and weeks can now be done in a few hours. The output is also very refined and the ease of use is simply remarkable.
In this guide we will be giving answers to some of the most commonly asked questions by music producers, which software to buy and how to improve your
skills.
Ableton Live 9 Suite DAW Software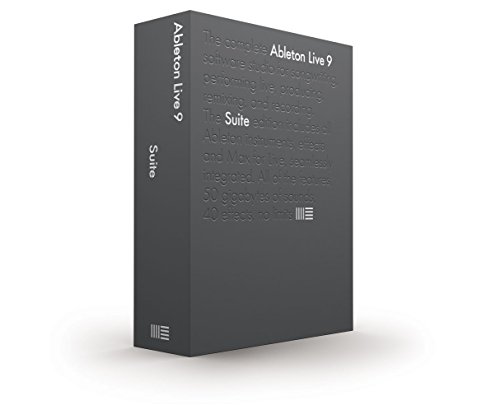 Multi Track Audio Recording
Compatible with Many Controllers
Complete Package for Production
FL Studio 12 Producer Edition Recording Software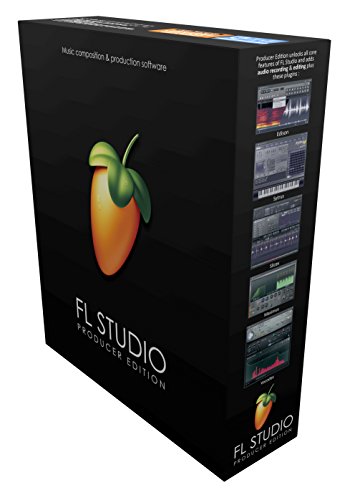 New & Improved User Interface
Record Both Internal & External Audio
Rearrange Audio with Simple Mouse Clicks
Pro Tools 10 Audio Recording and Editing Software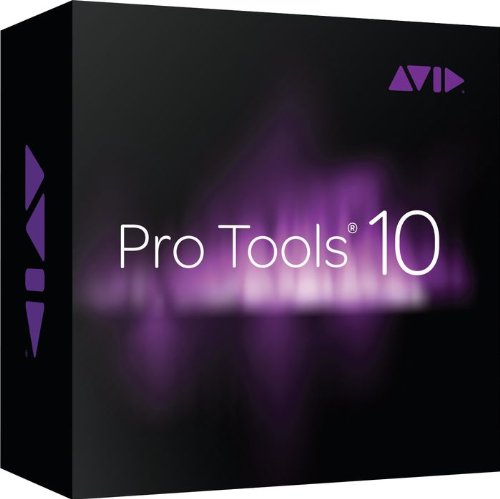 Contains Lots of Virtual Instruments
Modern Plugins & Effects
Great Value
Top DAW Recording Software of 2019
1. Ableton Live 9 Suite DAW Software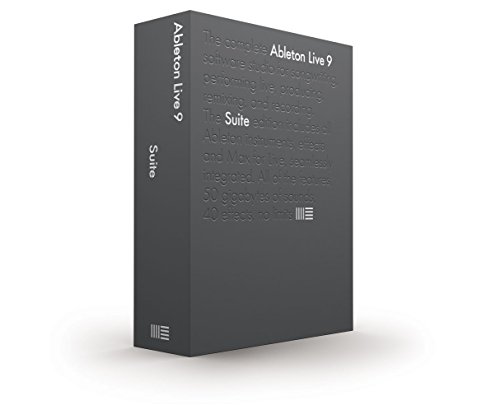 Ableton live 9 suite is like a complete package from Ableton for creative music performance and production. With its advanced feature, this music making software is a perfect choice for live music. The reason why it is called "Live" is because it seamlessly connects the studio to live performance and lets performers and creators do a lot more, and that too in real-time.
With arranging, sequencing and time-stretching capabilities, you can take your musical ideas and turn them into finished products.
One of the highlights of this product is its multi-track audio recording (32-bit/192 kHz). Other than that Ableton Live 9 Suite comes with various effects and sounds and can work with almost any controller or instrument.
Pros:
+ Multi Track Audio Recording
+ Compatible with Many Controllers
+ Complete Package for Production
Why We Liked It - Here are some of the top reasons why we liked this particular product – its multi-track audio recording, real-time stretching, and advanced wrapping, already included sound libraries and original sounds of 50 GB.
2. FL Studio 12 Producer Edition Recording Software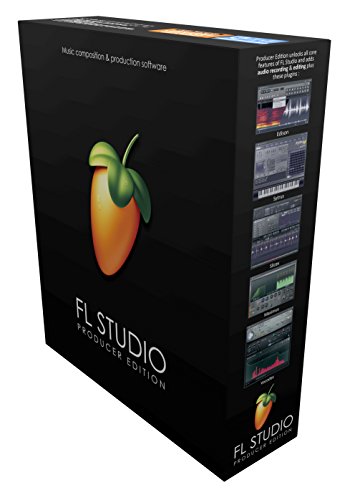 FL Studio 12 is a real musical delight – the reason why we say this is because it comes will all new and improved user interface. This one is a complete music production software, which is a result of years of hard work, dedications, and experience. Whether you need to compose, edit, arrange, mix record – FL Studio 12 Producer Edition has got you covered. Many musicians call it the safest passage for music to flow from your brain to the speakers. Producer edition allows producers to actually record both internal and external audio.
This software also enables you to record a maximum number of sessions your PC hardware can support. It comes with an ability to record guitar, full orchestra or a single vocalist. With a great feature of the playlist, you can arrange audio as you like. Other than that, this great product comes equipped with time stretching, beat slicing, pitch shifting, cropping, ability to record unlimited audios, and last but not the least – ability to rearrange audio with simple mouse clicks.
Pros:
+ New & Improved User Interface
+ Record Both Internal & External Audio
+ Rearrange Audio with Simple Mouse Clicks
Why We Liked It - This software comes with lifetime updates and is also able to capture all the inputs on your interface simultaneously. The software has an easy to understand user interface, which makes it very easy to use, learn and master.
3. Pro Tools 10 Audio Recording and Editing Software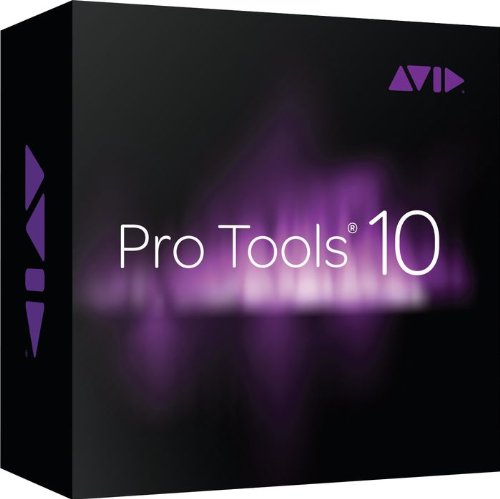 Pro Tools 10 is one of the best software a musician could ask for. The sound processed with this software is simply easier, faster and better. It is one of the most powerful software available in the market today for mixing music, editing, composing and of course, recording. The package contains a variety of virtual instruments, including, drums, pianos, synths, and other samples instruments.
Pro Tools 10 audio recording and editing software for audio productions comes 8 GB of loops. With some of the most modern plugins and effects, you can shape your sound in any way you like. The advanced editing tools lets you easily craft, improve and perfect your musical creations. This software offers great portability and flexibility by letting you work on a dedicated audio interface or from your own laptop.
Pros:
+ Comtains Lots of Virtual Instruments
+ Modern Plugins & Effects
+ Great Value
Why We Liked It - The best thing about this amazing performance tool is the fact that it lets you work with or without an interface. It also lets users create bigger mixes (96 audio tracks). Working with virtual instruments has never been easy with pro tool 10 audio recording software.
4. Propellerhead Reason 7 DAW Music Software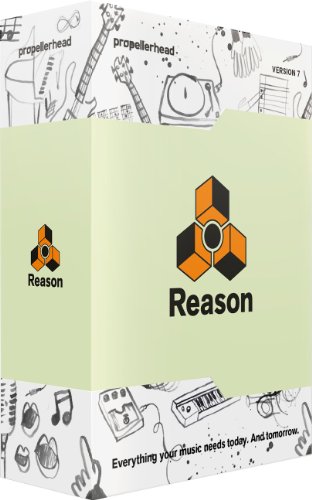 Propellerhead Reason 7 gives you all the reasons to fall in love with your music creations. Whatever you music demands, this performance tool has got it all covered. The software comes from Reason, a legendary music production studio (software) that is known for their ultra, high-tech software.
Whether you want to write, create or simply remix – this software will help you create masterpieces. With the help of inbuilt sequencer, you can build your songs, the way you want. You can use tools like synths, loop players, samplers, and drum machines. You have complete freedom to add guitars, MIDI, vocals or simply record your entire band.

Through its amazing console, you can easily finish your songs in no time. With its intuitive flow and sound bank, Reason put your creative ideas right into audios. The reason is the software, which can put musicians right where they belong – into their music!
Why We Liked It - This software comes with numerous effects and instruments. It has a studio-grade mixing console, which helps you create music like pros. With this feature, you and people around you will be amazed of your work.
5. ACID Pro 7 Digital Audio Workstation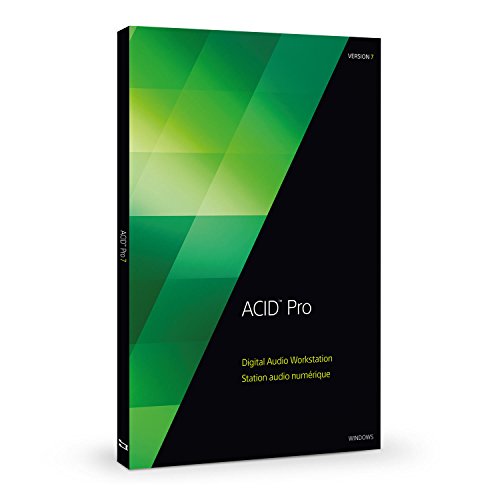 Sony Acid Pro 7 is truly a masterpiece from Sony. It is a powerful digital audio workstation, which is considered to be one of the best in the market. It comes with features like multi-track mixing and home recording, legendary loop manipulation and comprehensive MIDI sequencing for super music creation. The interactive tutorials contained within the package helps you setup and get up and running within no time. These tutorials are a good choice for both beginners and expert.
Some of the major highlights of this software are MIDI track freeze, dedicated mixing console, tempo curves, input busses, and a great format support. Other than that ACID Pro 7 also contains around 3000 loops and a huge collection of MIDI files for composing great music seamlessly. Acid Pro 7 is not a resource hungry software, which means that it can run on almost any average computer.
It supports every Windows operating system from Windows Vista onwards. For installation, you only require 500 MB of free hard disk space and to run the software you need a recommended of 2 GB ram.
Why We Liked It - There are many reasons why we like this particular product. Firstly, the fact that it can easily run on any PC along with low running requirements is what makes this product our favorite. Then we have things like perfect MIDI sequencing, track freeze mixing console and others that contribute to our liking.
6. Steinberg Cubase 7 DAW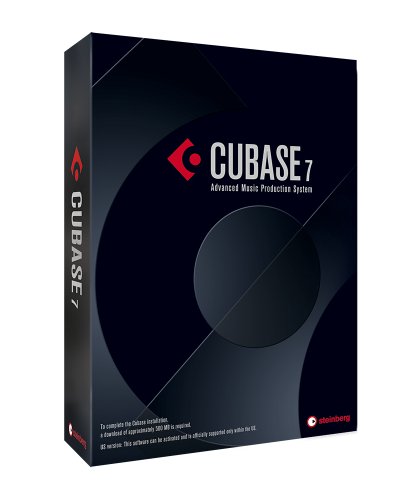 If you're looking to create out of this world music, then Steinberg Cubcase 7 is just the right choice. There is hardly anything you can't do with this amazing software.
The new mixing console has entirely changed the overall look of the software, which of course looks great. It is also very user-friendly and you are bound to learn a new trick or two every time you put your hands on it.
Some of the major highlights of this product are chord track with chord assistance, high-tech vari audio, a variety of instruments and more
Why We Liked It - There is a lot to love about this product. We especially like its new and improved interface, a variety of different sounding instruments and hosts of other improvements.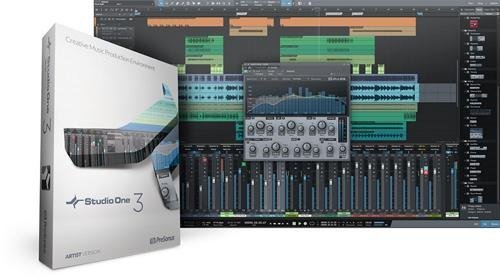 PreSonus Studio One 3 is one of that music software that is easy to learn and setup. It is one of the best choices for someone who wants to spend some quality time producing amazing music. From setting up, recording, dialing in sounds, sonic experimentation to mixing, this great software has got it all. Studio One 3, keeps musicians inspired and focus on their work all the time. This helps in bringing out your creativity and helping you to create some beautiful tunes and music.
The software has an easy to use, drag and drop style user interface, which makes recording and editing for audio productions rather fun. With version 3, it is now possible to make use of a vast variety of virtual instruments, easily find backing tracks, sequencing and more. All these modern features, enable PreSonus Studio One 3 to record sound easier and faster than ever before.
Why We Liked It - The all new updates browser lets you search, find effects, tempos, presets and more easily. This software has some of the most advanced editing tools like groove extraction, step recording, multitrack comping, and event-based effects.
It has a unique single-window work environment with easy to use drag and drop option.
8. Cakewalk Sonar Platinum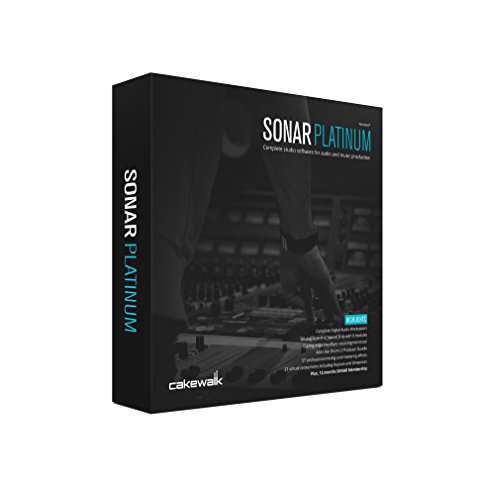 Cakewalk by Sonar is more than just a modern DAW, it is, in fact, one of the most advanced, and top-notch industry standard music software available in the market today. Cakewalk Sonar is a top DAW and comes with a membership option, which enables the user to download an unlimited number of updates and support. This includes improvements, new features, fixes, tutorials and more. The update and support are extremely easy through cakewalk command center. This means that you can concentrate on what matters the most, that is making quality music.
Cakewalk Sonar comes with new, improved and advanced features that are a great fit for any musician, regardless the level of expertise. Some of the main highlights of this industry standard software are ProChannel Module, mix recall, acoustic guitar presets, addictive drums, vocal sync, audio snap and more. All these features in Sonar Platinum actually make sure that you have the flexibility to create some great, pleasing music.
Why We Liked It - The single window interface with drag and drop support, analog strip, addictive drumming sounds, a variety of virtual instruments, and the best in town vocal alignment known as VocalSync.
9. Studio One 3 Professional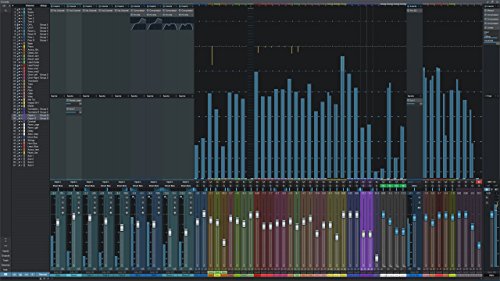 Studio One 3 Professional is a special musical software that is built by creative people for creative people. The software has almost everything that lets you create super music. Some of the highlights of this great software are - production and songwriting tools that put you in charge of your thoughts, drag and drop, fast interface, awesome 64 bit sound quality and amazing ease of use.
All these features make Studio One 3 Professional, a favorite musical companion of both inspiring and professional musicians. It is also one of the most widely used musical software in the world. Its iPad control gives more control while mixing and a platform with multi-touch support provides ease of use.
One 3 Professional works like a charm on high-resolution displays and with its inbuilt help and documentation you are never far away from finding a solution to your problem.
Why We Liked It - Some of the features that make this product our favorite are multi-touch support with easy drag and drop option. Unlimited audio tracks, effects, and buses make electronic music production easy and fun. The software also includes Mai Tai polyphonic and XT sampler, which is one of the highlights of this product.
10. Apple Logic Pro 9 Studio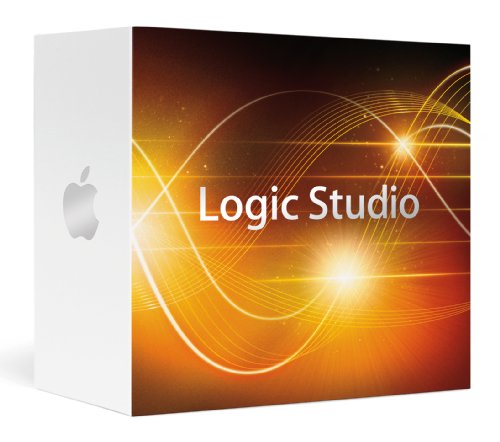 Apple Logic Pro 9 studio features numbers of virtual instruments, audio loops and effects. With 200 plus new and improves features, it is a complete package for musicians looking to record, perform and produce music.
This software features Flex Time, which is capable of manipulating and editing audio tempo and timing - giving more freedom to musicians to play around with their creative ideas. The loopback and playback features let you take your system to the stage and captivate your audience with your performance. With more than 80 studio-grade plugins, 1,000 plus instruments, and amazing 20,000 Apple Loops, you can now play and produce music at easy with this software.
This software is one of the best for musicians looking to do everything on their own - it helps them record, write, produce and perform at their best using their Mac. With this software installed on your Mac, you can just take your system anywhere with you and produce music anywhere you like. What else could a musician want?
Why We Liked It - Here are some of the reasons why we like this particular product. firstly it is a great software for users of every skill set. Whether you're a professional music producer or someone who is learning the tips, this software can be your best choice. Other than that, there are 20,000 royalty free loops that you can use any way you want.
Useful Item Guide
In the recent past, music recording was something that was only associated with specialized studios with specialized, heavy and expensive music equipment. Someone who was keen about music recording and producing had to go through a series of hurdles like enrolling in a relevant program or spending time with a professional, in a studio with a professional. Now, this is not very easy for someone who wants to learn music-making as a hobby or just as a part-time affair. Previously, even if you have to record a demo of your song, or music tunes, you had to go through some serious studio time, which often used to come at a hefty cost. All this and much has changed now.
Thanks to advancement in technology, e-commerce and music developers that are willing to help out the masses.
We say thanks to technology first because our devices at home are now much more powerful. These devices can be your home PC, laptops, and even handheld devices like tablets and cell phones. These devices now are powered with hardware, which enables them to host a low budget, a recording studio at home or where ever they go. With a few wisely-chosen recording gears, dedications and love for music, almost anyone can form a nice, small recording studio at home - And that too at pretty low cost. What this means now is that young and inspiring music developers can get ample hands-on experience to software, hardware, and tools to practice their music making skills right from the comfort of their homes. This also means that the next big music sensation of the world can right now be headbanging and producing some great music from his home.
This guide will tell you on how to start with music making software if you're a beginner, have intermediate skills or an expert in the field already.
Let's start with some of the most commonly asked questions by people looking to buy a music making software.
In this phase, we will be giving answers to some of the most commonly asked questions by music producers.
1. What is a digital audio workstation (DAW)?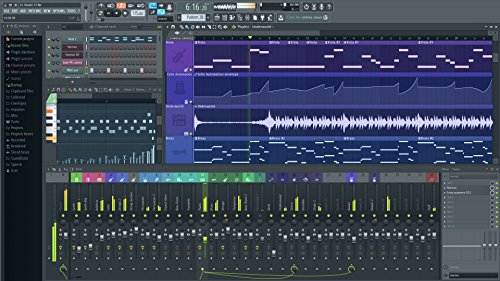 A computer in itself is nothing unless you have the proper software installed. A layman's definition of software would be something that helps humans communicates with the computer system. The software understands our input and then conveys the same to the hardware.
When it comes to the music industry, it is the software that turns your computer into a music-making powerhouse and enables you to do all the magic on it. We are talking about digital audio workstation here. It is that very software which is capable of mixing, recording, and mastering of music tracks. This software is also known as sequencer at times.
The market is really saturated when it comes to popular DAWs. They are available with a variety of price tags and features. From free to thousands of dollars, digital audio workstation software when installing on your PC or Mac, can turn it into an electric music production powerhouse. This software can usually enable you to arrange almost unlimited number of music tracks. With these music making software, it feels like you have the whole world in your hand. So, if you're a solo musician who wants to have the whole orchestra backing you, you just have to buy the right DAW for you.
2. Free vs Paid DAW's
As they say, all good things in this world have a price.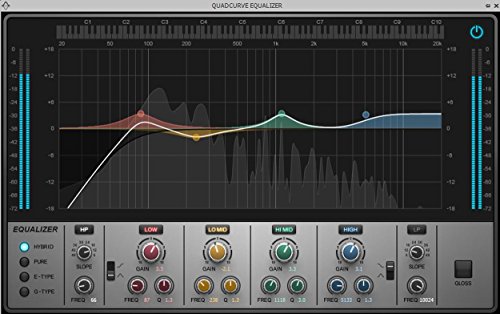 This question is probably the most asked by beginners and you shouldn't blame them. When you're starting something, you don't feel like investing in it as you're not sure of the future. We are not totally against free DAWs but as things get serious you should invest in a better version – that is the paid version.
One of the most common problems with the free digital audio workstation is the fact that it doesn't let you create professionally sounding music tracks. There are a lot of limitations that you have to deal with and what ultimately suffers is your creativity and music. The free DAW are usually made very pretty with nice, easy to use interface but they usually don't have the ability to polish up tracks like paid ones. So, yes, you can make a start with these free music making software, but don't expect your output to be a masterpiece. Some free DAW may have the feature of VST instruments but they are likely to freeze your computer or become very slow when using multiple features at the same time.
Investing in a paid DAW is worth it even if you're a beginner or just taking up music-making as a hobby. Your output is going to be awesome with this software and you can showcase your skills easily to friends on social media. There is one thing to keep in mind though – when buying a DAW make sure that you avoid those bootlegged versions as that don't support updates. Updates to your DAW software is important as they usually contain bug fixes, new instruments, effects and more. It is always better to pay a few hundred dollars in exchange of a lifetime update and stable software that can enhance your skills.
So, our final say would be – paid DAWs are capable of a lot more and when talking about value for money, they are definitely worth it.
3. How to choose your production software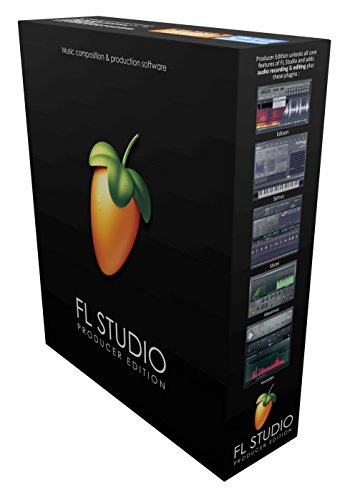 We have already discussed that the market for this software is pretty saturated, even when you talk about the paid versions. When you're deciding on which music making software to buy, you should be careful. Choose the best one for your needs and the one that can go along with your music in the future as well. Keeping all that in mind, we have decided to help you make the right choice.
Your Budget
Of course, this is the most important. You don't want to buy anything too fancy, especially if you are new to the music industry. To make the right choice here, we only got one suggestion for you – research, research and research. Talk to people who are already in the industry about which software to buy in a budget. Internet is also a good place to read some reviews about the products and then do a comparison yourself. It is also important to set your budget, that is, how much you can afford to spend on a DAW, as there are other things that might needs you budget too. Once you have the budget set, it would be easier for you to make a decision.
Experience Level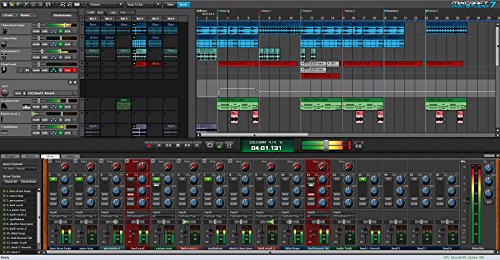 Second consideration, while you are selecting a DAW, should be the experience level. If you are beginner you shouldn't look for fancy stuff as most of the features in it would be useless at your level. Why pay for something you are not likely to use in the near future?
For a beginner, it is a good idea to list down the features you need (after researching) and then buy something that is close to what you require.
If you're a musician at an intermediate level, you should also do the same as above. List down your requirements and buy a software that is a right for not only your skills but budget as well.
Things are different if you're a real professional. You should be investing in software that is a complete package. Buying the fittest DAW out there should be your number one priority. So, don't think much about the price but the benefits and features it has on offer.
Performing Live
Let's admit it, nothing pleases a musician more than a soulful live performance. Live performance is what that differentiates between an average and a great musician. Having said that, it is also considered one of the toughest things to do in the music industry. And let's face this too, if you are to really prove your metal in the music industry, you have to prove your skills during a live performance. Some advanced DAW software can help you achieve just that. So, if you're to rule during the live performance, your DAW should be able to complement your performance.
4. Which DAW is best for electronic music?
When it comes to electronic music, the choice of the DAW becomes increasingly important. DAW helps musicians to produce beats and inputting mixes together. For modern music producers, it is hard to imagine life without a DAW but an ultimate question here is to which one should you buy? We have decided to compile the best choices for readers who are just making an entry to electronic music production and ever for those who are already a pro in the field.
Ableton is easily one of the best choices for electronic music producers. With the most modern features, Ableton is specially designed for electronic music. The electronic music producers can do almost everything with this software because it is as good during live performances as it sounds in the closed environment of a studio.
Cubcase is probably one of the oldest DAW for electronic music producers. It still lives up to its expectations. While this software might not be as easy to learn as some of the others, but once you master it then the only sky is the limit.
FL Studio can also be your best friend if you are producing electronic music. It is one of the favorites of the industry, especially if you're a hip hop fan. This great software is only available for Windows, so yes, hard luck for Mac users here.
Now let's move on to different music software for different skills set.
Recording Software for Each Experience Level
1.Beginner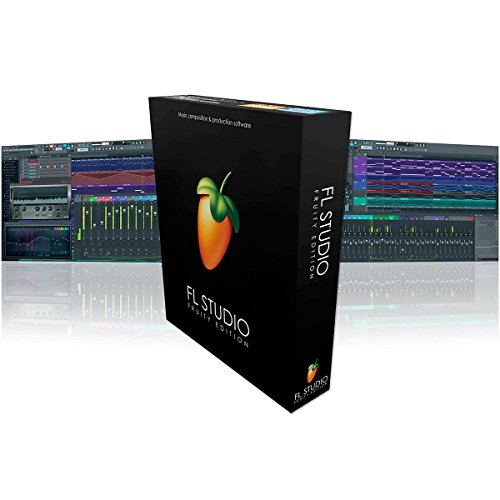 Are you making a start in music making? Or someone who is making a return and have forgotten the basics? If you're one of them, we would like to tell you that you are at the right spot. In this portion we have tried to discuss some of the basics of music making, which software is best suited to your needs and how to grow your career in the music industry (if you're just taking it casually, this portion is still for you). So, whether you want to learn music as a hobby, want to be a semi professional or be the next music sensation – This portion is bound to benefit you in one way or another.
In our opinion if you're a beginner musician, one who is just learning the art involved in music making – you should be most careful of what you choose. We say this because we have come across many beginners, who might have made it big but couldn't. And that too only because some of the basic mistakes they made during their entry level. The choice of a recording and editing software is exactly one such. The market, is, indeed saturated. There are all types of companies and brands trying to sell their product to the masses. However, we believe that not every software out there is suited for your needs.
So, before we go any further let's start with what makes up beautiful, soulful music; It is the killer combo of instruments (like guitars, violin, etc) and vocals (a singer maybe). Having said that, gone are the days when music was produced only with vocals and instruments. It's a digital age, and now you can create music using digital tools.
Yes, we are talking about the software that complements your creativity and skills and help you create magic. For those looking to start learning the tricks, we recommend the Image Line FL Studio 12 Producer Edition.
There is lot to love about this product, so let us take you into details why this product is the most suitable for beginners. Firstly, a lot has changed in this software, all the new, basic functionalities have been added that you have been asking for – all this keeping in view the beginner level users in mind. This product is a result of years of hard work and experience. Developed by actual musicians, this software is a complete music production environment in itself. This means that on this software, you will not only be learning the basics but also excelling with your skills.
There are certain steps involved in music making, namely composing, arranging, recording, editing and mixing – all these steps are made extremely easy through Image-Line FL Studio. So, no matter what your skills are – you can produce music like pros with this software.
2. Intermediate/Semi-Professionals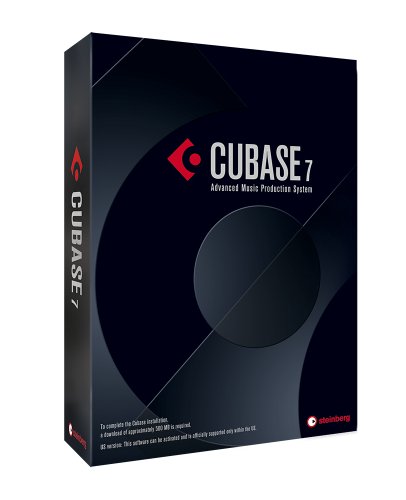 Alright! So, you know the basics and want to learn more? This is the intermediate stage where you are itching to produce great music and show people around you, your matter! We recommend our readers to be very careful at this stage. Why? Because you might try to do something at this point, which is not suited to your skill set. You feel like you know everything but in fact, you don't. What you need is a reliable partner who can carefully take your skills to the next level. That is, help you climb the ladder from intermediate to a professional stage.
What we are going to give you here is exactly that; music making software that can help you master those added skills that you have been dreaming about, and create music that is bound to impress anyone. We are talking about one of the most technically correct music making software – "Steinberg Cubase 7 Retail DAW Advanced Music Production System"
This amazing software is packed with every feature a semi-professional or an intermediate music producer would like. It takes your creativity to a whole new level, enabling you to produce breathtaking tunes. The overhauled mixing console is specially built upon the requirements of intermediate learners. It is neither too techy nor too basic. The different sounding instrument content that it contains, help you play around with lots of music and create your own.
3. Expert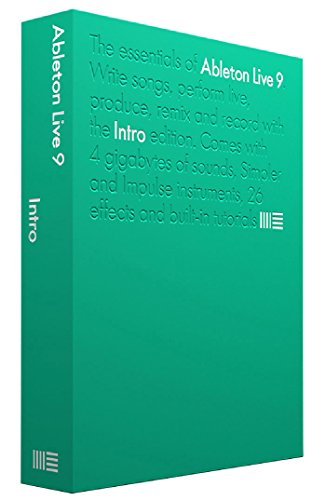 Music is an art and there is no end when it comes to learning and exploring art. When you're a pro or an expert musician, you will find out that every day is an opportunity to learn and create something new. You're an expert because you know there is still a lot to learn and you are always on the lookout for something new. At this level, what you need is something more reliable and adjusting to your work habits and environment.
We introduce to you the Ableton Live 9 Suite. This software is a powerhouse when it comes to creating unraveled music and performance on stage. The best thing about Ableton Live 9 Suite is its ability to bridge the gap between live performance and studio. Whatever you can do in a closed environment of your studio, you can do it live with this software as well. With Ableton, possibilities are literally countless.
If you liked the review, please leave your feedback.